R4I-SDHC 3DS Upgra
de Revolution for DSi (N3DS/NDSi XL/NDSi/NDSL/NDS)
Important: R4i-sdhc 3DS support 3DS V3.0.0-6 perfectly.
The R4i-sdhc marked with "3DS" can support the NDSi V1.44, please update the firmware to V1.55b.
Where to buy R4i SDHC 3DS, buy Cheap R4i SDHC 3DS
http://www.tradeinthebox.com/Supply-r4i-sdhc-3ds_c67
Functionality ● Support the Latest N3DS perfectly..
● Realtime skin/themes change function(support random skin/themes selection mode).
● Able to memorize and restore to the previously selected game or application after restarting
machine and soft reset.
● Able to recognise and display SD card type, volume and type of formating.
● Sleep mode function,for power saving and longer standby time.
● User friendly interface,easy to operate.
● Uses MicroSD card FAT 16 or 32.
● Supports any MicroSD card speed with no lag in game.
● supports Clean ROM.drag and drop.Works on any OS.
● Buit NoPass.
● Supports Moonshell and other homeberw.Open I/O interface.
● SUpports the WIFI-game.DS Rumble Pak.DS Browser.
● Supports the Soft Reset.
● Integrated latest MoonShell 2.0 Beta version.
● DLDI auto-patch.
● Users just one click away from playable games download.
● WiFi search engine function available with NDS/NDSi/NDSiLL.Users are able to search and download
the games and the latest game information according to their own preferences anytime,anywhere.
● You will be able to manage your NDS/NDSi/NDSiLL download by distance contorl through WiFi once
you install our Wi-Fi Engine Assistant on your computer.
● Users only need to click on the games they want to download on NDS/NDSi/NDSiLL and the games
can be downloaded automatically to the assigned computers.
● This can avoid the annoyance of waiting during the download process.
● Through our PC-based Wi-Fi Engine Assistant software,it is able to download our website's NDS
games quickly and easily.
● Core upgrade automatically through WiFi of NDS/NDSi/NDSiLL to avoid tedious upgrading steps.
Where to buy R4i SDHC 3DS in United Kingdom,Canada,Australia,United States?
Click here http://www.tradeinthebox.com/Supply-r4i-sdhc-3ds_c67
Wholesale cheap R4i SDHC 3DS to United Kingdom,United States,Canada,Greece
  http://www.tradeinthebox.com/20-pcs-r4i-sdhc-3ds_p502.html
How to use
R4 NDSI user notice: Insert Micro sd card (TF card) into the R4i sdhc or R4-SDHC card according the the guide of the following picture.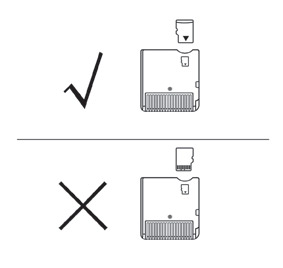 1.Download Kernel and Game
By using TF card reader, connect the TF card with computer, open the memu.
a. Upload game kernel: Copy the R4.DAT file to your TF card..
b. Upload video kernel: Copy the Moonshl2 to your TF card.
c. Upload DIY Interface function: Copy the R4iMenu to your TF card .2.
Copy games
By using TF card reader, connect the TF card with computer, copy the downloaded games to TF card. (If needed, corresponding menu can be set up)3.Main menu operation
Make sure microSD card with Kernel is inserted in R4i NDSI, then insert R4 NDSI in NDS SLOT-1 port, start the machine and enter main menu interface. By pressing buttons (right and left) or touching screens, you may choose the games or media function, press A to the relative function.4.Game operation menu
Choosing game function in Main Menu to enter Game interface, return to main menu by pressing R.In Game Interface, press L to adjust 4-level brightness.In Game Interface, it's on top screen showing game messages including four items: game, cheat, setting and ROM, while it's on bottom screen showing game name, file size and current game category. Press "UP" and "DOWN" to check current page easily, and press "LEFT" and "RIGHT" to turn over the page, on the top line of bottom screen, it is showed with current file and total file qties, while on bottom line of the bottom screen the path of the category.Press X or B, enter four items in the top screens: game, cheat, setting and ROM.Enter cheat item, it's showed in the bottom screee Current game name, cheat function setting, cheat function switch, timely reminding window and file saving. Touch Cheat off/Cheat on to run the cheat function, and touch file saving to save the file.Enter Setting item, it's showed in the bottom screen there languages: English, Simplified Chinese and Japanese, touch file saving to save the relevant file.Enter ROM item, it's showed in the top bottom screen cheat, DMA, software start functions, touch the relevant file to save the file. When the Soft-Reset function is ON during game, "L+R+A+B+X+Y" kdy combination can be pressed to return R4-II menu.. Don't save during soft reset, otherwise "archive lost" will be led. It is recommended to return game main menu and then soft reset. If Soft-Reset can not be operated or the Game is impacted, please turn off the soft-reset function.
5.Game Operation
Choose your expected game in the game menu, press A or touch the screen to play games.
In the first operation, it will remind " file is effected"
The updated date of the files will be automatically revised while playing the games each time, the updated files could be easily found by checking the latest date revision.
The names of the files are the same as which of the games, expanded name is SAV. Which can be copied to computer at any moment.
6.Cheat Operation
Choose the games, enter Cheat by pressing B or X.
Game Title is showed in the top screen, while it shows in the bottom screen reminding window, Cheat off/Cheat on, file saving, current Cheat items. Choose your expected Cheat item by pressing "up" and "down", and open or close the item by pressing A or touching the screen. Touch "Cheat on/Cheat off" to operate the Cheat, and touch the screen to save the file.
While the Cheat is running, you may choose the cheat code one by one by pressing "up" and "down", and close the cheat code by pressing "A". Under Cheat Code Category, press A to open/close the category. You can delete the cheat.dat file in R4iMenu category if the cheat function is not required.
Cheat database updates: Download the newest cheat database and copy usrcheat.dat file to R4iMenu category.
7.Skin change method
Four files are alternative in the R4iMenu/Skin category: they are TScreen.bmp, BottomInit.bmp, TScreen.bmp and BottomScreen.bmp, which are the operation interface of R4, content in the pictures can be changed at random.
TScreen.bmp — R4 NDSI Top screen interface after starting the machine
BottomInit.bmp — R4 NDSI Bottom screen interface after starting the machine
TScreen.bmp — R4 NDSI Top screen interface for the file category
BottomScreen.bmp — R4 NDSI Bottom screen interface for the file category
Notice: The above files names can not be changed, picture must be in .bmp format with 8 or 24 digits, picture size must be of 256*192 pixel.
Once your favourite picture is ready, copy the complete category "TF card R4iMenu/ skin" to TF category.
R4i  SDHC 3DS★Canada
R4i  SDHC 3DS★United States
R4i  SDHC 3DS★Puerto Rico
R4i  SDHC 3DS★Belgium
R4i  SDHC 3DS★USA
Buy R4i  SDHC 3DS★Canada
Buy R4i  SDHC 3DS★United States
Buy R4i  SDHC 3DS★USA,UK,CA,AU,Norway,Germany,France